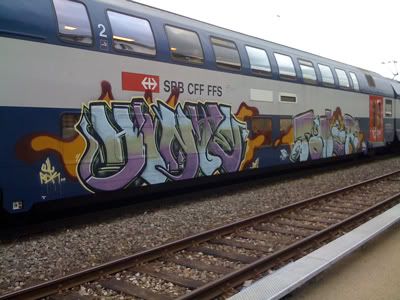 Oh Bwoy what a night…
Tuned in short before I left the flat for the usual Monday Night Bassquake and could already tell something was wrong…
…MP3 / iTunes Stream was dead. So on the way to Zurich I wrote to David "I will fix it" from the Radio Radius Crew a short e-mail. Still hoping that all the other streams were working I announced the technical difficulties on steppaschoice.blogspot.com (Bless the iPhone) straight out of the train on the way to Zurich. Optimistic as I was I thought listening to the Show by using the VLC Player and the ogg-Stream would be a good solution…
During the first ten minutes the shoutbox was going wild with complains that there was no stream… Again I wrote to the Technical Support and tried everything to contact him for a fast solution of the problem: Serve the Steppas some delicious Bass! (And trust me, Broods is more than able to do so! Big up Broods!). And of course I restarted everything restartable twice… But we couldn't fix it…
Now the Stream is back and I hope everything is set and stable for the Saturday and the Big Bad Bass BBQ!
To ease your time until Saturday, here's the mix from Broods from last Monday…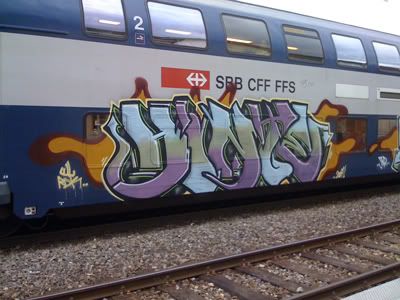 Steppas Choice 79: Broods & C4TR
Broadcasted on the 6. July 2009
I did a little edit of it, 'cause the record was split up in different files with bits missing and gaps in it so I mashed and clashed them together and added some little retarded bits… if you would like to try this, feel free to download it:
Steppas Choice 79: Broods & C4TR (Edited Version)
If you're sick and tired of my little stupidities or because you just want to listen to a proper mix and leave out the silliness of the first twelve minutes, fell free to download the show by using the following link:
Steppas Choice 79: Broods & C4TR
Maximum Respect to Broods! Your Chest! It is always a pleasure to have you in the Show!
Enjoy the Show!
Linkage for this show:
Unreleased Kollektiv
Support Broods and visit Digital Tunes and purchase his tunes
Visit Unfinished's SoundCloud and hear some fresh bass madness! Big up Unfinished!
Unfinished on MySpace


Greetings and may the Bass be with you!
C4TR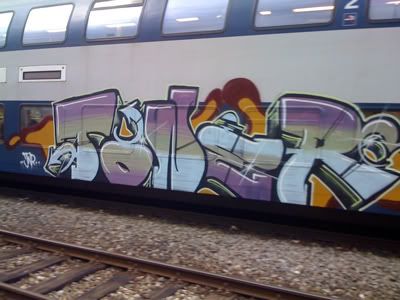 Note from the publisher
This blog contains the creative/artistic element of graffiti art/street art and cognate art forms and is not meant to encourage or induce graffiti and the mentioned cognate art forms where it is illegal or inappropriate.