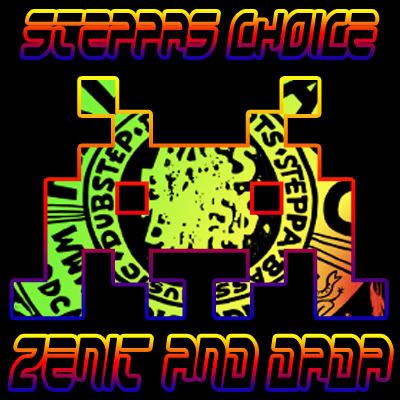 Broadcasted on the 24th of August
Steppas Choice 86: Dada, Zenit & C4TR
Once again the high and mighty Radio Dadio Dub Collective was inside the Radio Radius Studio to grace the show, this time with Zenit & Dada, both absolutely stunning bad bwoy producers! I just have to mention three tracks: "Carrion Bird Remix" by Zenit & Faustizm, which is a true dance floor destroyer sure shot, "Hagbard in Dub" by Zenit, which is a mammoth tremendous venture into deeper Bass and "Fisherman Dub" by Dada & Faustizm, which is a monstrous dub influenced banger, and if you can remember hearing one of them during a Steppas Choice Show, you should be able to understand why I'm so excited about having Zenit & Dada in the show: Will the play new own tunes?
Download the Show and hear for yourself!
Big up Dada & Zenit!
Enjoy the Show!
Download the Show:
Steppas Choice 86: Dada, Zenit & C4TR
Please check out
the RADIO DADIO Homepage
! Make sure that you signed in for their wicked podcast!
And if you like what you hear, take a some serious thoughts about downloading the following goodie:
The forceful
Jungle Rocket Radio
, which is running also on Radio Radius every Thursday Night from 20-23h CET and worth to listen to, was hosting a Dubstep Special during the FM phase. Behind the decks serving the Bass were Elusive Bastard (Jungle Rocket / NXT LVL) Koolkat1 (Radio Dadio) & Blade (NXT LVL). Staga, who also give away a quick glimpse into his new album, hosts the entire show. He got his Mate Hazy, who produced some beats for / with Staga with him and the beats are serious! Big up!
Download it
here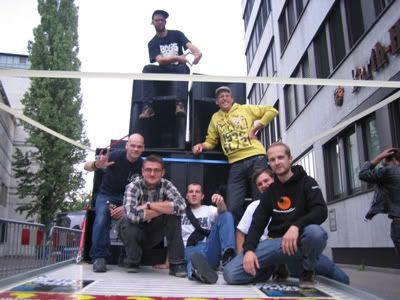 Greetings and may the Bass be with you!
C4TR