Picture by Jef Aerosol


Broadcasted on the 25th of May


Steppas Choice 73: Deadbybeats & C4TR

Oh my gosh! 19 Shows since he last appeared! It was definitively time for Deadbybeats to step up and take hold of some playtime on Steppas Choice!
And as usual he did a great job! He would probably describe his mix as a mash up of Dubstep Tunes with an influence of Grindstep and Broken Bass just to come up with his final conclusion: whatever you call it, it will always be some bass hefty, broken Music, ranging between 135 to 145 Bpm with a lot of Sub Pressure… usual Bass Madness, seen!
Big up to Deadbybeats! It's good to have you in the Show!


Picture by Weehsel


For the first time I played a tune by Unfinished called "Seek'n'Find" – a proper dubby bass spanker – and the Bass Pressure in the studio was ridiculous! Later, when listening back to the show I realized that this track is probably not so suitable for a Radio Show. It's nearly quiet when the Sub plays his little solo! But this track on a proper system will tear the roof off! Big up Unfinished!


Download the Show:
Steppas Choice 73: Deadbybeats & C4TR
Essential Linkage for this Show:
BassNihilist Homepage
DeadbyBeats on MySpace
Korsett Kollektiv Homepage


Enjoy the Show!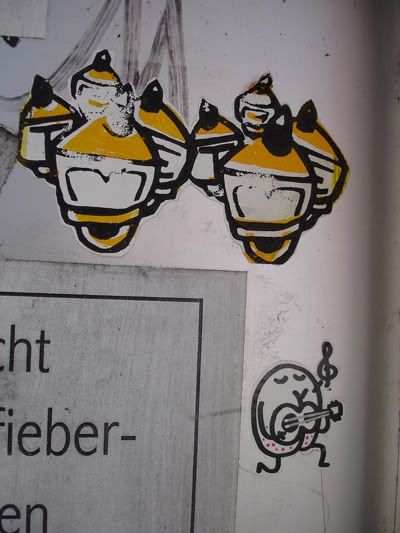 Picture by Käptn'


Greetings and may the Bass be with you

C4TR