Woke up in the morning, a couple of days after my return from Kenya, went to town and saw this
As a regular reader of this blog you probably know that I always get very thrilled if I see something on rolling steel. The one who tried this one was quiet unlucky… hope he saw the next morning not through bars.
Two days after I took this picture I saw a next one… once again unfinished and… I think… from the same person. Once again I hope he's still running around.
This is also a good occasion to point out an excellent mix brought to you by the
Radio Dadio Crew
Podcast. Zenit is serving a tasty set of tunes, which are inspired by the atmosphere of a yard at night. The following text is taken from the
Radio Dadio Homepage
. Big up Zenit and the whole Radio Dadio Gang!
Zenit - The Yard
Yo! After a short break we keep on keepin on! Here we go with Zenit - The Yard. For all those writers out there!
You know all about beeing in thee mood for the perfect mission in them trainyards. Enjoy!
The show has been aired by Insectmind Radio Show / Global Vortex Radio, Seattle US
Visit Insectmind
Zenit on Myspace
Radio Dadio on Myspace
Tracklist:
Peter Fox - Schwarz zu Blau
Skit / Downbeat
DJ Grand Wizard Theodore – Subway
Theme Skit / Animal
L-Ow - Lost Valley / iM Digital
Hitman - Art Of War / Mixing Rec
Benga - Middle Man / Rinse
Intex Systems - Titan (Scuba Remix) / Dubline
Mala - Miracles / Deep Medi Music
Dada & Faust - Downdeepdada Dada Version / Radio Dadio
Cab Driver Skit / The New York Album / Clack Inc 1977
Monsta - Got The Love / Promo
Mantra - No Sleep Dub / Planet Terror
Dada & Faust - The Flu / Unreleased Radio Dadio
Wolf Man - Eye Of The Demon / Kraken Recordings
Kromestar - Marz Attak / Deep Medi Music
Reso - Holograms / Pitch
Sukh Knight - Jinglist / True Tiger
Kryptic Minds - One Of Us / Swamp81
DJG - Bunker / Tube10
Second To None - Breaker Breaks Vol. 1 / Second to None
Download the Mix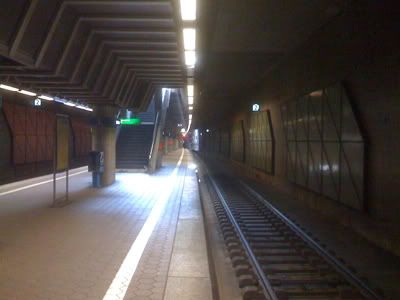 Note from the publisher
This blog contains the creative/artistic element of graffiti art/street art and cognate art forms and is not meant to encourage or induce graffiti and the mentioned cognate art forms where it is illegal or inappropriate.