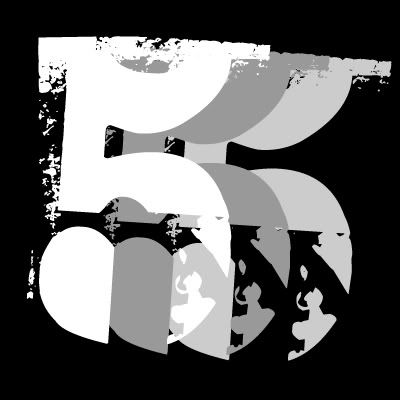 Broadcasted on the 2nd of November 2009
Steppas Choice 96: Slass, Kolt' & C4TR
For the third of four shows, which were broadcasted last year, I was very lucky to get another chance to host the Sounds of the mighty
Unreleased Kollektiv
! This time we had Kolt' and Slass behind the ones and twos. And there set was pure meditation on the deeper vibes allthrough. And it seemed that it was needed to be so…
Duplo, who was listening from somewhere in Mexico, in bed with Dengue Fever absolutely needed our vibes to restore his health and recharge his bass driven soul. Also Zenit was fighting influenza… at this point not yet sure if it was Swine flu (Let me call it Piggy Flu)…And I think each and every one who was involved in the show helped to give Duplo and Zenit the good vibes to get well again.
Anyway I hope when you listen to the show you will also feel kinda relief from the daily struggles we all face...
Enjoy!
Download the Show:
Steppas Choice 96: Slass, Kolt' & C4TR
One good thing about DJ's that are equipped with a Serato DJ System is that you can easily get a playlist of your set. So I would like to big up Kolt' for sending me the tracklist for this set!
Tracklist for this show:
C4TR
Doors of perception - Data ft Cell
Kolt
Superflight - 2562
Taiko Dub - Sp:Mc
Leaves - Data
Generation Dub - Kryptic Minds
Level Nine - Mala
YesNo - 2562
Superflight - 2562
768 - Kryptic Minds
Slass
Alabama - Synko & Indigo
Reminissin (Kode 9 refix) - Geiom
Everything We Stand For (Original Mix) - TRG
On the edge - Benga
Could this be - Synko & Indigo
Tempered - Rustie
Hi Tech Soul (Original Mix) - Klic
Kolt
Lick It - Sukh Knight
Bloodclart - Kromestar
Up In Smoke - Sukh Knight
Digital Simplicity - Hatcha V Lost
Higher - Breakage
Fly Eyes - Distinction
Justice - Jakes
Hell Mary - Kromestar & Hatcha
Slass
Big Toon (vocal edit) - HOTS.O.A.P. ft Werd2Jah
California Style (Original Mix) - Noah D, Bablyon System
Dark Passenger - Vesicle
No Sun - Fused Forces
Lion - Original Mix - Sick Rebel
Slass b2b Kolt
Cobra - 16 Bit
Ganja Dub (Original Mix) - Sukh Knight
Bassbin - Kromestar
Spotlight - Gargamel, Slaughter Mob
Digidesign - Joker
Music Makers - Synkro
Trainstation - Broods
T Rox - Grimelock
C4TR
The Future - Trolley Snatcha
Essential Linkage for this Show:
Download Kolt's Mix for Radio Virus
Don't forget to check this exposure on national Radio out! Absolutly big Mix from the one thy call Kolt'
Check out the Unreleased Kollektiv Homepage
Get all the essential Information about the Unreleased Kollektiv
Check out Kolt's Audio Blog
Check out Kolt's new Audio Blog and find the hidden percies!
Unrelased Kollektiv Podcast
Don't forget to subscripe to the Unreleased Kollektiv Podcast!
Greetings and may the Bass be with you
C4TR